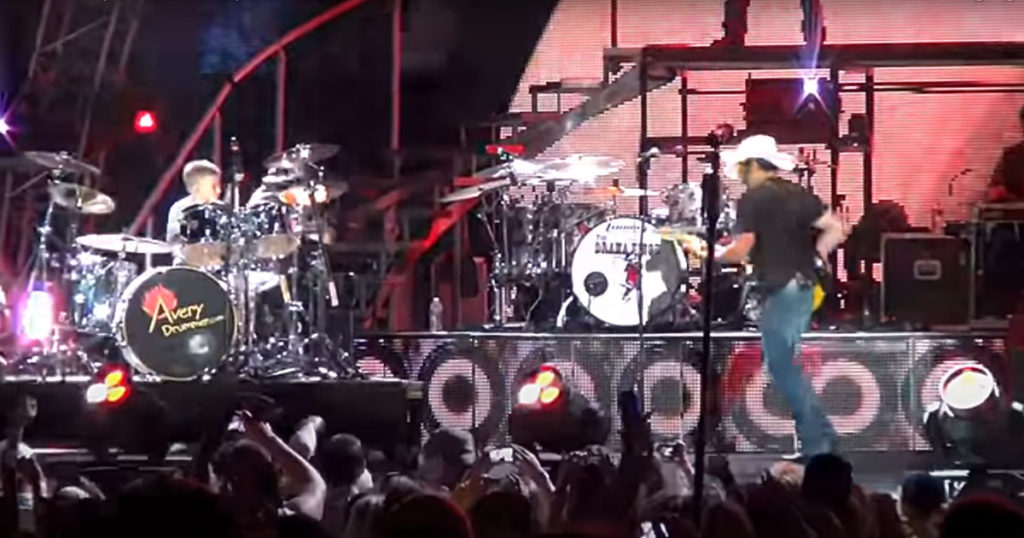 6-Year-Old Drummer Plays Van Halen's 'Hot For Teacher' in front of huge crowd
Avery Drummer Molek shows the world that age is just a number.
This young multi instrumentalist picked up drumming at 2 years old. Yes, you read that right. And as if this wasn't enough, he has now added guitar, bass and piano to his musical skill set.
Avery enjoys all kinds of music, but his heart pounds extra hard for metal. Favorite bands include KISS, Van Halen, RUSH, Metallica, Pantera, Avenged Sevenfold, Dream Theater and AC/DC.
Check out this video together with Brad Paisley where they jam Van Halen's 'Hot For Teacher' live on stage in front of 18.000 screaming fans at First Niagara Pavilion, Burgettstown, PA.
Avery is just 6 years old in this clip.
Avery Drummer Molek blasting it away in front of 18.000 people.
Related links:
• Avery Drummer Molek's Official Website
• Avery Drummer Molek's YouTube Channel
• Avery Drummer Molek's Facebook Page
• Brad Paisley